Dental Crowns and Dental Bridges To Fix Damaged Teeth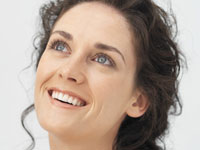 People of a certain age sometimes find themselves in need of dental care involving dental crowns instead of a filling, or dental bridges to replace missing teeth. Understandably, in light of the present economy, many patients think first of the expense. But the fact remains that postponed care costs more in the long run, both financially and physically.
In the case of broken teeth, extensive decay or an old filling, a crown is intended to hold the remaining tooth structure together. After a root canal, enamel becomes especially brittle - another candidate for a crown.
A badly damaged tooth, left untreated, causes changes in the mouth that disrupt how the teeth work, chewing patterns, and jaw function. Normal eating habits may be inhibited. Tenderness forces the bite away from one side of the mouth and exerts undue pressure elsewhere. Why not just extract this troublesome tooth?
A missing tooth eventually spells oral disaster, meaning permanent changes to your bite. Because the mouth is dynamic, teeth on either side of an empty space will shift. The teeth next to them move, too. With all this movement, periodontal disease could invade soft tissues. Jaw misalignment, and the pain that goes with it, is likely. So tooth restoration to bolster neighboring teeth and keep the "architecture" of the mouth in good shape is the best course of treatment.
After fillings, crown and bridge work is our first line of defense against oral deterioration. This kind of dentistry brings a lot of satisfaction to both patient and dentist. A transformation happens. With the mouth functioning again, people feel better about themselves.
So call your cosmetic dentist today to find out how you can restore your mouth to total dental health. You'll look and feel better.
Restorative Dentistry for Natural-Looking Tooth Restoration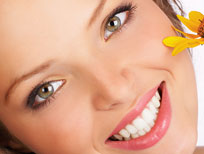 In dental materials, composite resins are just about the most exciting thing to come down the pike in a long while. Resins may well symbolize the value of long-term, persistent research. From humble beginnings in 1956, the search for an effective adhesive dental filling has culminated in resin materials - versatile, relatively strong, with cosmetic superiority. Quite a return from plastic mixed with glass beads and such.
What's amazing about filling a tooth with resin (vs. gold or silver amalgams) is the nature of the bond to the tooth. The enamel is first treated with a mild acid to create microscopic pores on the surface of the tooth. Once the resin is applied, a mechanical - not chemical - bond is formed. Sort of like dental velcro. Then the resin can be sculpted, tinted, and polished to look like the real thing.
So what do composite resins mean for cosmetic dentist patients? Let's count the ways.
Pit and fissure sealants
The best bargain in cosmetic dentistry, and proven cavity fighters to boot, are pit and fissure sealants. Sealants are a composite resin painted on back teeth, where tooth decay typically occurs in children. One sealant session, with check-ups now and then, provides cavity prevention - indefinitely.
Tooth bonding
Dental bonding is an umbrella term for placing composite resin restorations, from tooth-colored inlays to reshaping chipped teeth. For the right candidate, bonding is a comfortable, quick alternative to dental crowns, and a real boon to simple cosmetic dental care procedures. Less of your healthy tooth is removed, so it's essentially a conservative tooth restoration procedure.
Protecting exposed roots
In adults, a receding gum can expose the roots of teeth, an uncomfortable situation at best. Along with other adhesives, we apply resins directly to the root surface to help prevent tooth decay, and make the teeth less sensitive to hot and cold.
Orthodontic appliances
Teeth straightening just became easier. We can use resins to bond braces directly to teeth, so heavy bands around teeth, in some cases, can be dispensed with. The new invisible braces, along with bonding, make adult orthodontics an appealing alternative to crooked teeth.
Move over, amalgam
Well, not really. Composite resins may never replace old standby filling materials, especially on back teeth. But resins have taken their rightful place in cosmetic dentistry, complimenting metal amalgams, and they can only get better.