Dental Crowns and Dental Bridges To Fix Damaged Teeth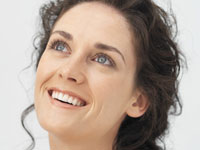 People of a certain age sometimes find themselves in need of dental care involving dental crowns instead of a filling, or dental bridges to replace missing teeth. Understandably, in light of the present economy, many patients think first of the expense. But the fact remains that postponed care costs more in the long run, both financially and physically.
In the case of broken teeth, extensive decay or an old filling, a crown is intended to hold the remaining tooth structure together. After a root canal, enamel becomes especially brittle - another candidate for a crown.
A badly damaged tooth, left untreated, causes changes in the mouth that disrupt how the teeth work, chewing patterns, and jaw function. Normal eating habits may be inhibited. Tenderness forces the bite away from one side of the mouth and exerts undue pressure elsewhere. Why not just extract this troublesome tooth?
A missing tooth eventually spells oral disaster, meaning permanent changes to your bite. Because the mouth is dynamic, teeth on either side of an empty space will shift. The teeth next to them move, too. With all this movement, periodontal disease could invade soft tissues. Jaw misalignment, and the pain that goes with it, is likely. So tooth restoration to bolster neighboring teeth and keep the "architecture" of the mouth in good shape is the best course of treatment.
After fillings, crown and bridge work is our first line of defense against oral deterioration. This kind of dentistry brings a lot of satisfaction to both patient and dentist. A transformation happens. With the mouth functioning again, people feel better about themselves.
So call your cosmetic dentist today to find out how you can restore your mouth to total dental health. You'll look and feel better.
Cosmetic Dentistry - What We Can Do That's New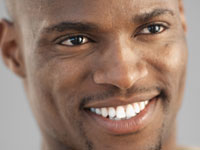 It used to be that only movie stars had those dazzling brighter-than-bright teeth. But in recent years many new cosmetic dental techniques have sprung up.
Nowadays, there's no reason you can't have a pretty smile that's the equivalent of Marilyn's (or Tom Cruise's). Here are just a few of the ways a cosmetic dentist can improve the looks and appeal of normal teeth:
Teeth Whitening - Just over the past two to three years new and safe professional teeth whitening systems have been developed. The teeth are covered with gauze and the tooth bleaching (carbamide peroxide) solution carefully applied. After three or four half-hour sessions, you can really see the difference. There are also home tooth whitening products with step-by-step procedures that enhance tooth color over several weeks.
Dental Bonding - Tooth bonding is a simple, single-visit cosmetic dentistry procedure that closes unsightly gapped teeth. We polish and prepare the teeth with a fine etching, then cover them with a composite overlay. There's usually no anesthetic needed, little or no drilling, and the teeth are protected as well as being cosmetically enhanced.
Dental Veneers - Today we have exciting new biomaterials to straighten crooked teeth, as well as brighten and close gaps. We call them porcelain laminate veneers. They're microscopically thin ceramic shells that cover problem teeth - and leave you with something to smile about!